November 06, 2015
Moose Jaw Celebrates Opening of New Regional Hospital
Health Minister Dustin Duncan and local MLAs Greg Lawrence and Warren Michelson today joined residents of Moose Jaw and surrounding area for the grand opening of the new Dr. F.H. Wigmore Regional Hospital.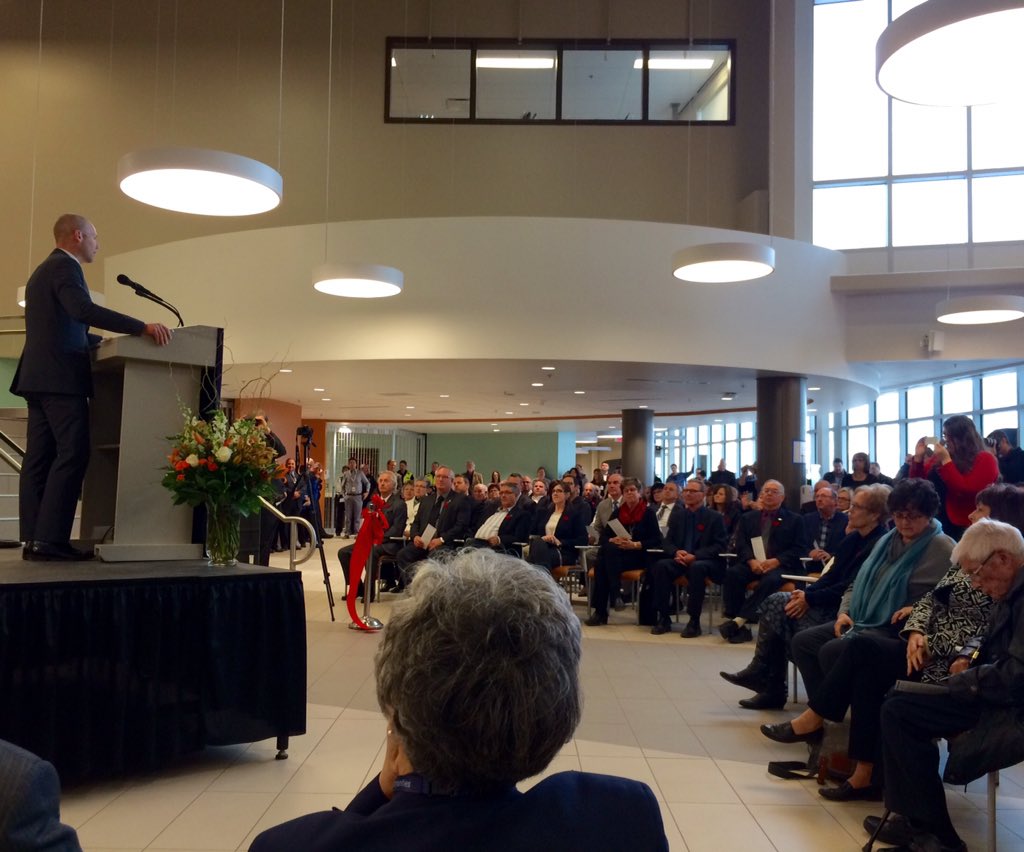 "This remarkable new hospital follows through on our government's commitment to build a brand new regional hospital that will serve Moose Jaw and southern Saskatchewan," Duncan said.  "This state-of-the-art facility is a showcase for how to meet the health care needs of Saskatchewan people by putting patients first."

The hospital will be equipped with a new helipad, a hyperbaric chamber, and will feature the first permanent MRI scanner outside of Regina and Saskatoon.  The $99.5 million facility's innovative design also allows health care teams to bring most services directly to patients in a treatment room or a patient's private room. The provincial government contributed nearly $80 million to the total cost of the project.

"Today marks a significant milestone for Moose Jaw and southern Saskatchewan health care," Lawrence said.  "Our government is proud to see this hospital open and serving the community."

"There are many individuals, families and organizations that helped make this day possible, and we all share a sense of pride at the opening of this special hospital," Michelson said.  "The shared vision and dedication of all our partners helped create an exceptional hospital, with skilled teams using state-of-the-art equipment as they focus on the well-being of patients and their families."

"We are grateful to everyone who contributed their ideas, their hard work and the funding to make this day possible," Five Hill Regional Health Authority Chair Betty Collicott said.

"The people of this region are well served by this new hospital," Moose Jaw Mayor Deb Higgins and Assiniboia Mayor Bob Himbault said in a joint statement.  "The investment local communities have made to this project will pay off for decades to come with more comprehensive health care services."

An official naming ceremony was also held, with descriptions of the impact the late Dr. Fred H. Wigmore had on surgical care and health care in the Moose Jaw area during his 44 years as a physician and surgeon.  Dr. Wigmore and his wife Beth also contributed to the Moose Jaw community.

"During his life, Dr. Wigmore pushed hard to modernize the methods used in surgery and other areas, introducing innovations and attracting bright young doctors to Moose Jaw," Moose Jaw Health Foundation Chair James Murdock said.  "I want to acknowledge the Wigmore family members, whose combined $2.5 million contribution for equipment for this hospital continues a long tradition of giving back to the community."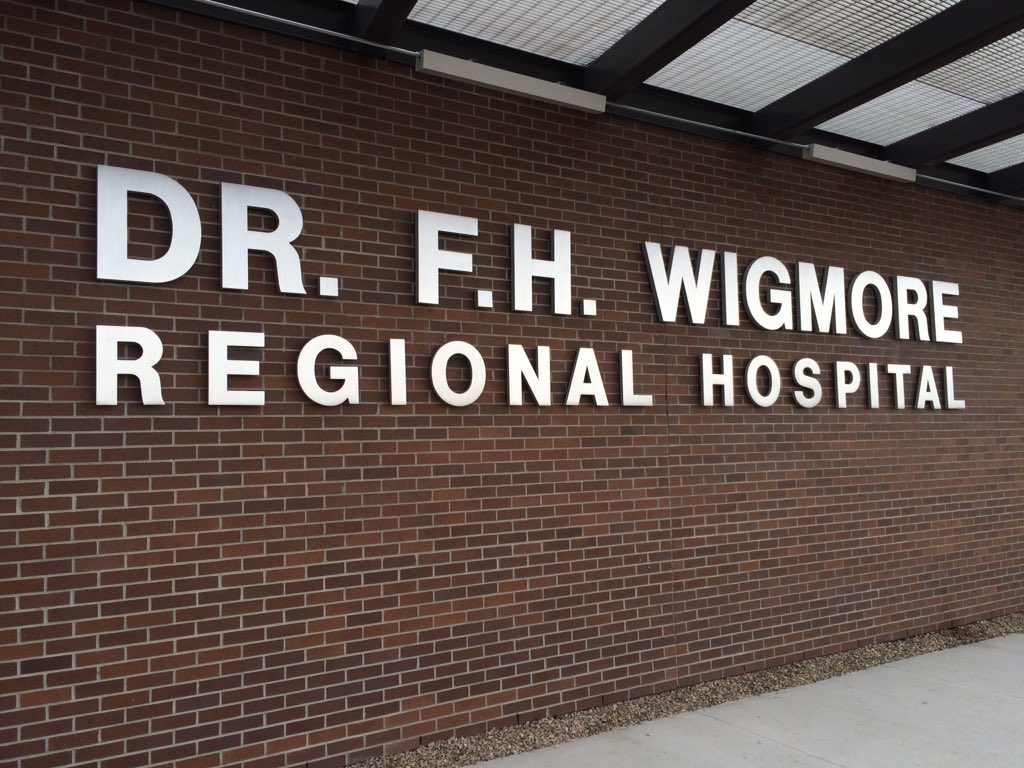 "The naming of this hospital after our father is a real tribute to his legacy in medical care and community development," Five Hills Health Region current Senior Medical Officer Dr. Fred Wigmore said.  "He and our mother Beth came to Moose Jaw in 1939 and we grew up with excellent examples of professional and community service."

The grand opening ceremony took place three weeks after patients moved into the 18,580 square metre hospital (200,000 square feet), built on 30 acres of land just south of the Trans-Canada Highway and east of Main Street.